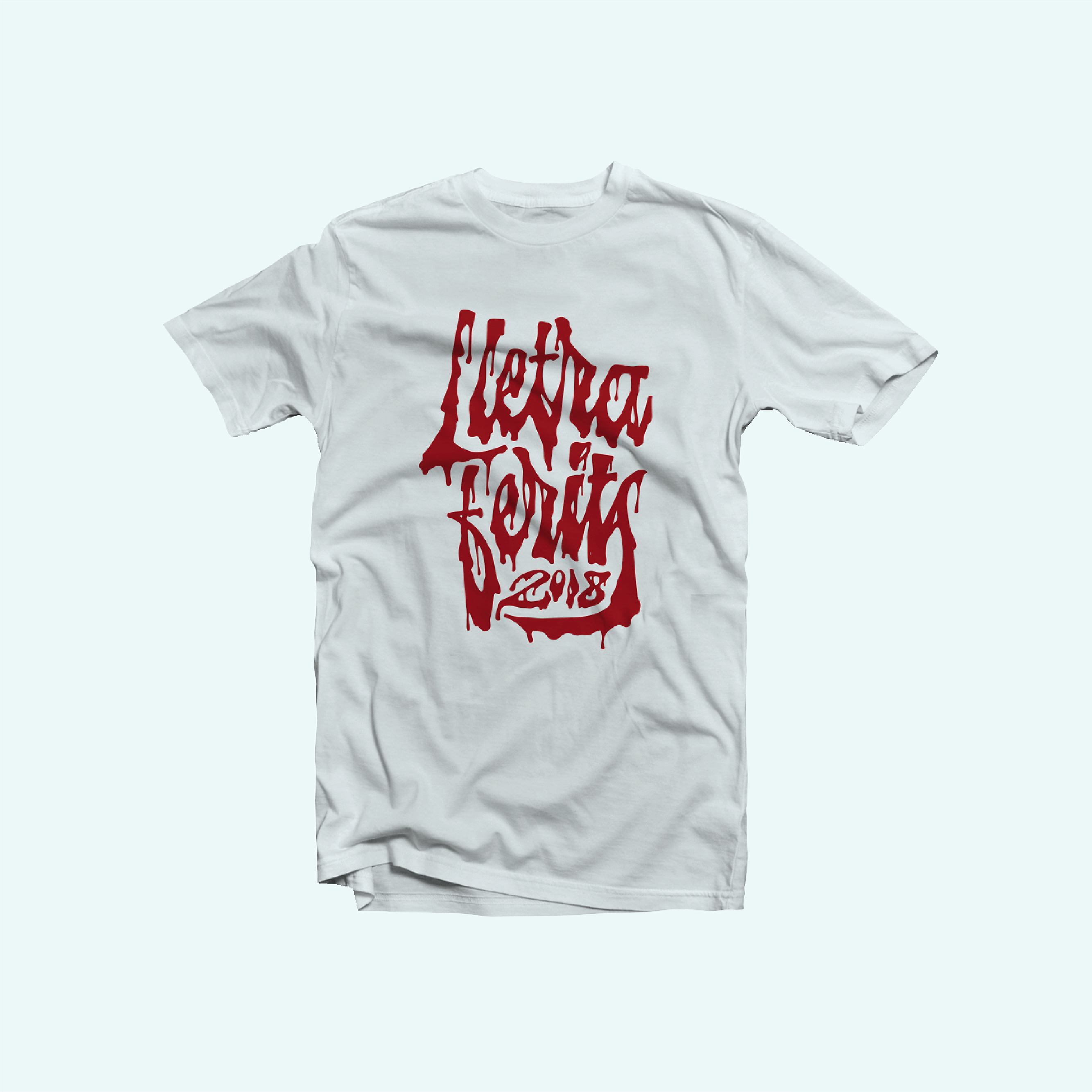 Lletraferits
is both an interesting catalan word and an anual meeting of type nerds in Catalunya. The literal translation of the word is "The ones hurted by letters" and it is used to reference those who love to read.
Regarding the anual meeting, every year it has a brand new identity designed by one of the members of the meeting. This was the case for me on 2018 when they asked me to draw a lettering that would be printed both on t-shirts and tote bags.
So far so good. In my case, I decided to go with the literal meaning of the word and bring it into a more "Tarantinesque" area. Just like I did with the project
The Catcher in the Rye
, I sketched scratches just like they would be done with a sword or a knife but everything slowly fell more into the blood field.
The result was a unique vertical piece emulating how the blood of a wound (made by letters) would fall. This was something that allowed me to be more expressive and draw the piece in a more organic way while each letter had its own space at the same time.