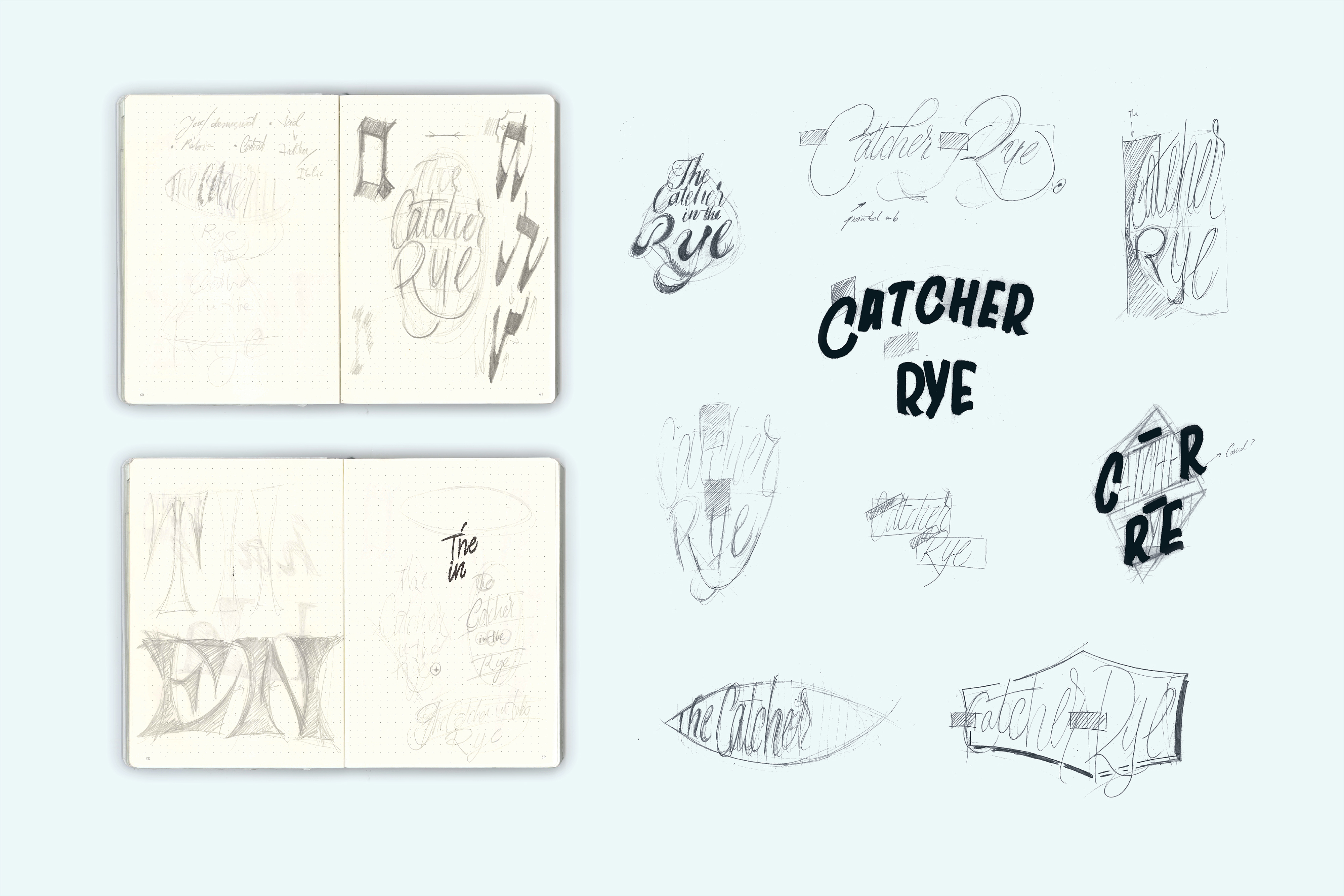 Ironic, rough and acid, this is how I would describe Holden Caulfield, the progragonist of The Cathcer in the Rye one of the most famous novels of J.D.Salinger.
This piece of lettering was designed to connect the content of the novel to its cover. In this sense, after reading it I decided to make a translation of the rough and acid point of view that Holden had of his life. What if he could write the name of the novel with a knife? How could I connect the sharpness and anger of his personality and mind with a resultant lettering?
This lettering ended as a piece that recognises this influence by they way the letters are done (like scratches) and reminds ourselves those typical pieces of lettering in a Highschool's bathroom door.