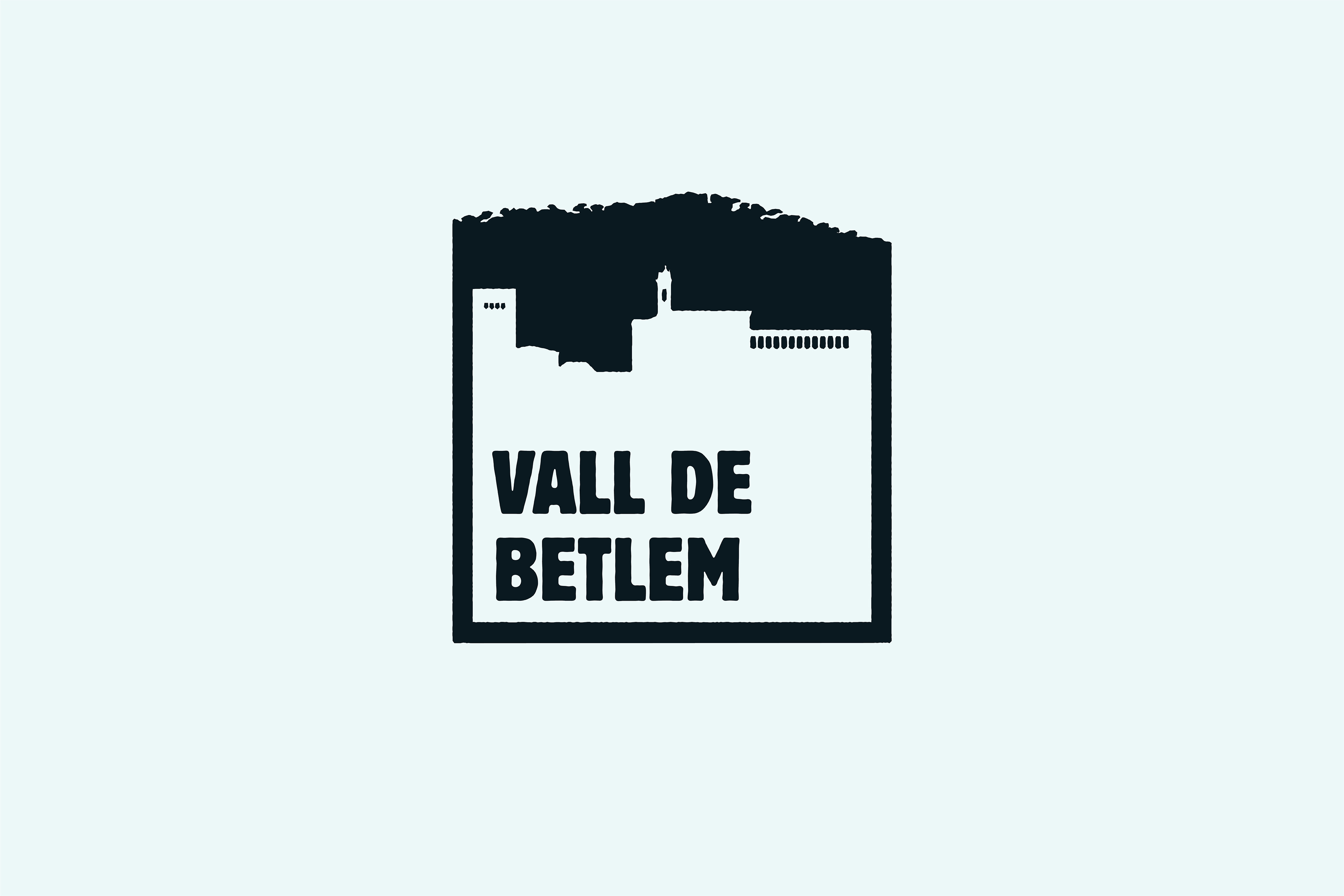 Vall de Betlem is a very special place in my hometown, Badalona. More precisely, Vall de Betlem is a small valley in the Serralada de Marina, the mountains next to the Mediterranean Sea in Barcelona.

In 2015 a group of people from the city bought an old vineyard in this valley which is actually next to a very old abbey where monks used to live and produce their own wine. Because of this, the current owners of this abandoned vineyard decided to revive it and produce the Malvasia wine as the monks used to do. In this sense, the old abbey should play an important role in the corporate image they needed.

The result is a simple but effective logotype with a combination the skyline drawn by mountains and the abbey and the void under both of them that is the revived vineyard.